22 Momme Affordable Silk Pajamas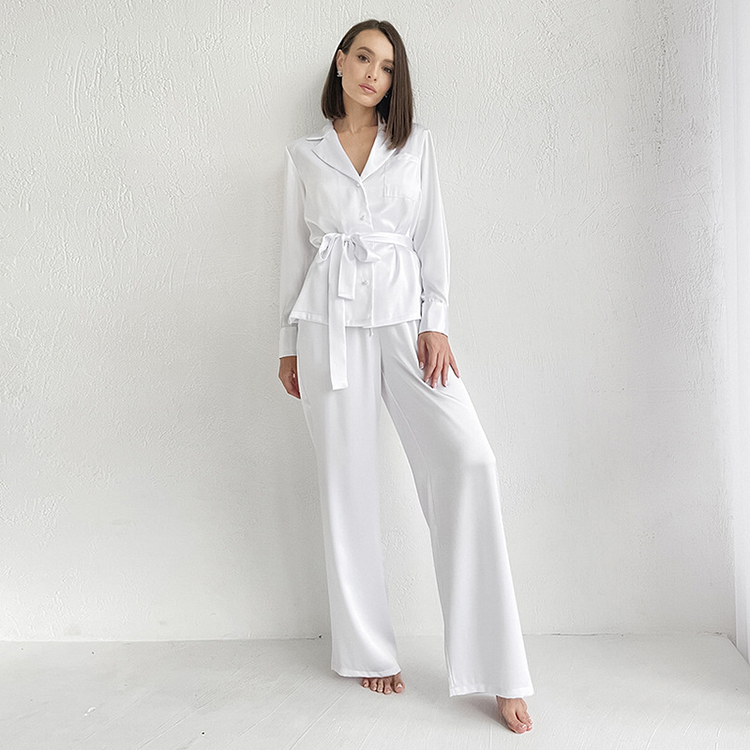 22 Momme Affordable Silk Pajamas
DETAILS:
• Women's silk sleepwear | Two-piece silk pajamas for women
• Lapel collar
• Button closure
• Long sleeves


• Left front pocket




• Waist belt with belt loops
• 100% high-quality mulberry silk
•

Natural protein properties help retain your skin's natural moisture
• OEKO-TEX Standard 100
DESCRIPTION:

The classic and fashionable suit-collar silk pajamas look good no matter how you wear them, and they are fashionable as simple homewear or outerwear. Grade 6A mulberry silk is more than 30% stronger than ordinary mulberry silk in terms of hygroscopicity, moisture regains, air permeability, etc. It is more skin-friendly and less prone to static electricity.