22 Momme Haze Blue Lotus Print Women's Silk Kimono Robe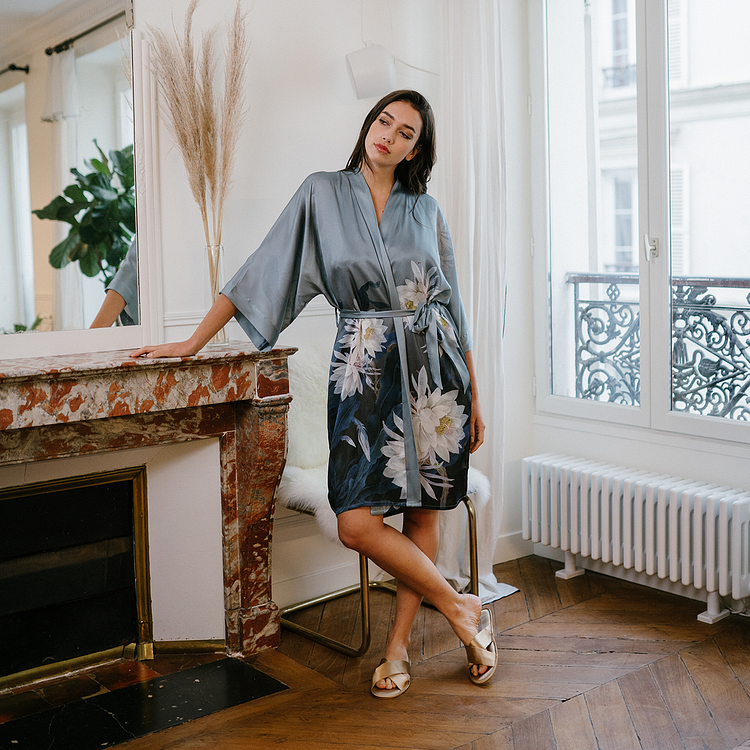 22 Momme Haze Blue Lotus Print Women's Silk Kimono Robe
• Women's silk sleepwear | Silk kimono robe | Silk robe women | Short silk robe
• Removable waist tie closure
• 100% mulberry silk
• Designed in France
• Handmade and plant dyeing
• One size(up to 220lbs) comfortably fits most
• OEKO-TEX Standard 100
The ladies wearing this silk robe must be full of grace and elegance in their gestures. This is the silk fabric that you will want to wear 24 hours a day, and it is a visible and comfortable experience. Soft texture, full of noble temperament.