22 Momme Point Collar Best Silk Pajama Set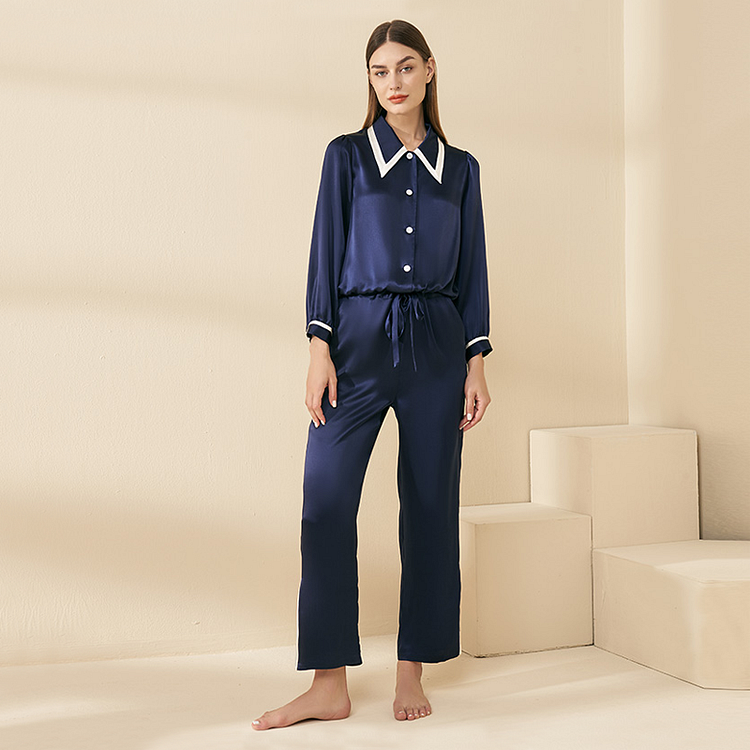 22 Momme Point Collar Best Silk Pajama Set
• Women's silk sleepwear | Two-piece silk pajamas for women
• Point Collar
• Button closure
• Long sleeves
• Drawstring waistband
• 100% high-quality mulberry silk
• OEKO-TEX Standard 100
With material of real silk, they are smooth and light, which makes you feel no weight on your body and offers you gorgeous enjoyment day and night. Imagine that you nestle on the sofa on a lovely afternoon, wear cozy silk pajamas, the sunlight shining warmly on you, and enjoy a cup of aromatic coffee. Such a pleasant and comfortable scene! Shop now, to enjoy a wonderful life!