22 Momme Solid Women's Long Silk Robe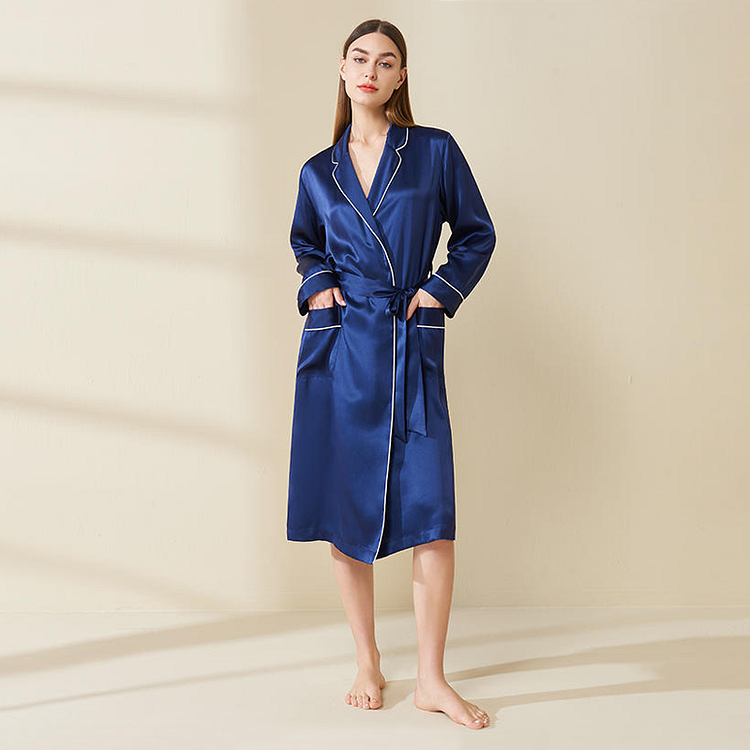 22 Momme Solid Women's Long Silk Robe
• Women's silk sleepwear | Women's silk robe
• 22 Momme 100% mulberry silk
• Lapel collar
• Long sleeves
When it comes to robes, women's favorite material must be silk. Such fabrics always have some intoxicating romantic feelings. When a silk robe hangs on the skin, the silkiness is hard to let go of. It can show a woman's unique nature and sexy taste.