22 Momme Three-piece Cami Style Silk Pajamas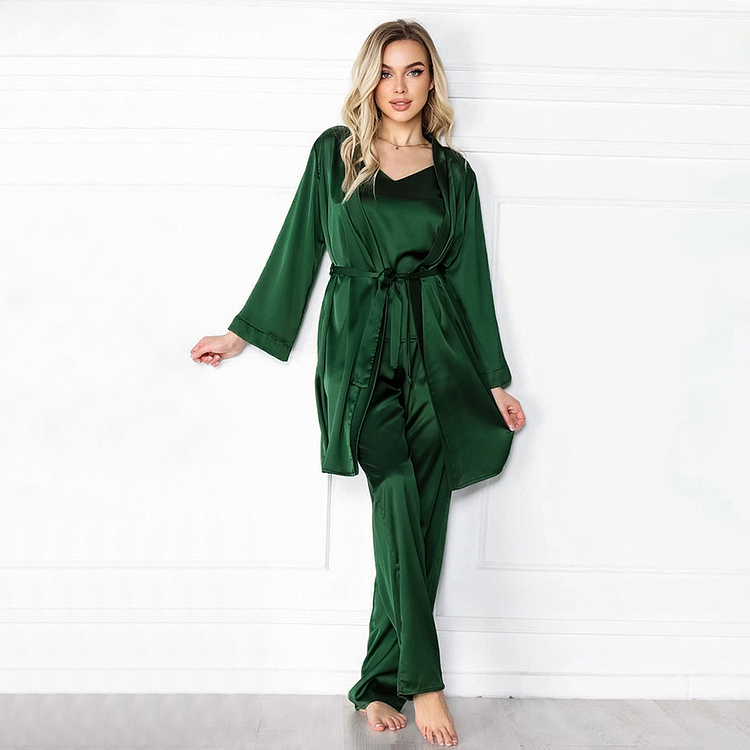 22 Momme Three-piece Cami Style Silk Pajamas
DETAILS:

• Silk camisole set | Three-piece silk pajamas for women
• Adjustable shoulder straps
• Long sleeves' silk robe
• Long pants
• Adjustable belt with belt loops
• 100% high-quality mulberry silk
• OEKO-TEX Standard 100
• Ultra smooth silk against the skin so you can enjoy superior comfort

DESCRIPTION:

French three-piece silk pajama set that feels silky and supple, comfortable, and breathable. The three-piece design of silk camisole+ silk robe+ silk pants is practical and easy to wear. The loose fit makes you look slimmer and fits a variety of body shapes. Having a good night's sleep is important to human health. The sericin component of mulberry silk contains 18 kinds of amino acids, and these amino acids emit tiny molecules called "sleep factor", which can make people's nerves in a more stable state, thereby promoting sleep quality.