22 Momme Two Piece Cool Silk Pajamas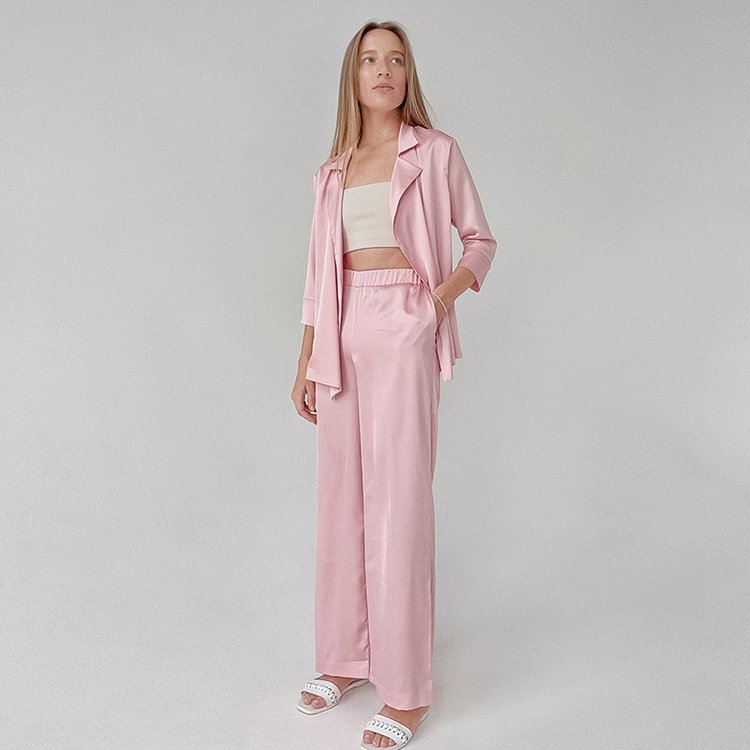 22 Momme Two Piece Cool Silk Pajamas
DETAILS:

• Women's silk sleepwear | Two-piece silk pajamas for women
• Lapel collar
• Adjustable belt with belt loops
• 3/4 Length sleeves
• Suitable for daily wearing and easy to match
• 100% high-quality mulberry silk
• Elastic waistband for a secure fit and maximum comfort
• OEKO-TEX Standard 100

DESCRIPTION:

The kimono-style loose top makes this silk pajama set easy to put on and take off, allowing you to enjoy the luxurious comfort of silk all day long. The natural protein fiber composed of 20 kinds of amino acids is delicate and comfortable. It is a natural fiber that integrates lightness, softness, and thinness in nature, just like the "second skin" of the human body. It is warm in winter and cool in summer, feels smooth and warm but not dry, and gently nourishes the skin, allowing you to have a more addictive soft experience.