22 Momme Women's Crop Top Silk Pajamas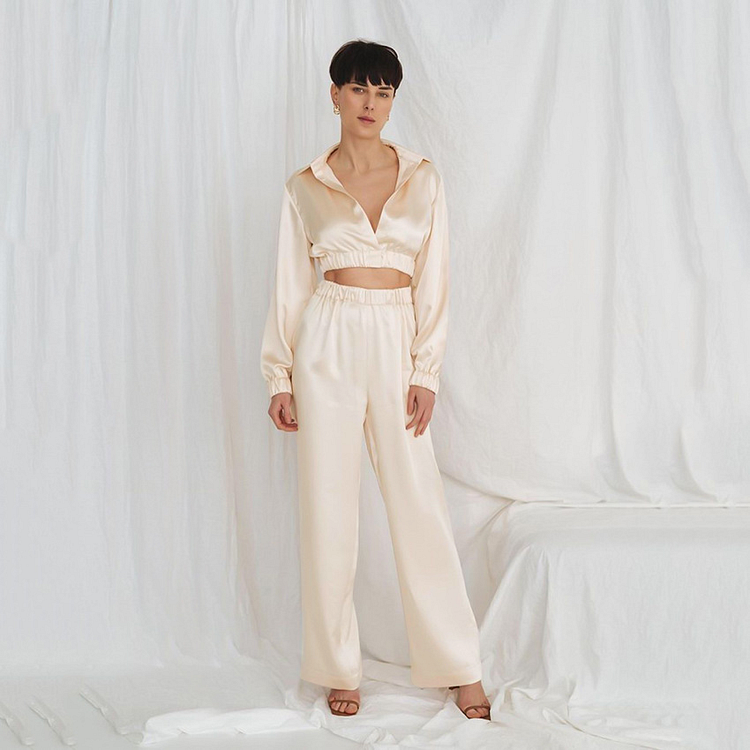 22 Momme Women's Crop Top Silk Pajamas
DETAILS:

• Women's silk sleepwear | Two-piece silk pajamas for women
• Lapel collar
• Long sleeves
• Suitable for daily wearing and easy to match
• As a warm gift for your girlfriends, mom, family, and friends
• 100% high-quality mulberry silk
• Elastic waistband
• OEKO-TEX Standard 100

DESCRIPTION:

Women's crop top silk pajamas are selected from high-quality mulberry silk, a natural protein fiber composed of 20 kinds of amino acids, which is delicate and comfortable. It is a natural fiber that integrates light, soft and fine in nature. No ball, no static electricity. Silk pajamas that can be worn outside, with a silky and supple touch, so you don't get tired.