22MOMME Kimono en soie luxe pour femme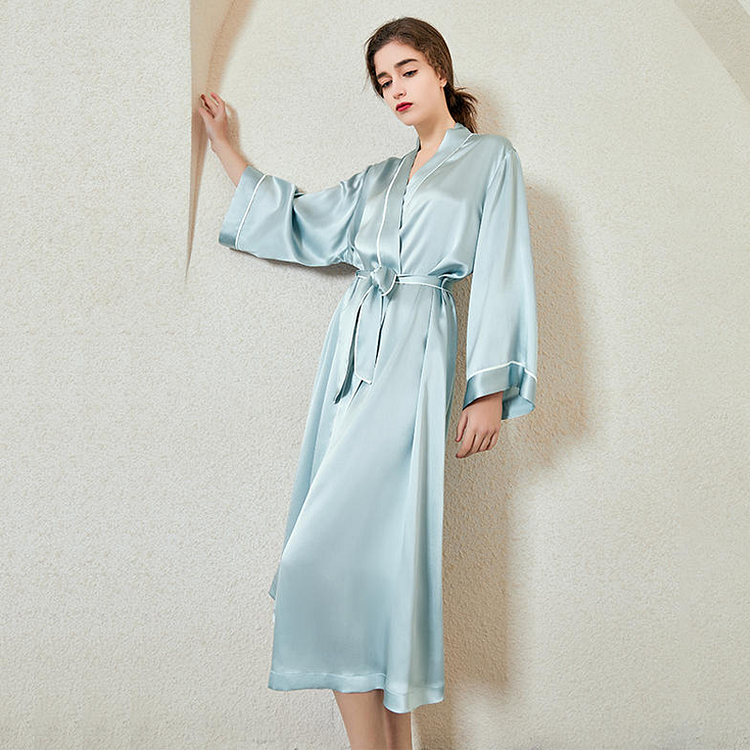 22MOMME Kimono en soie luxe pour femme
• Silk robe women | One-piece long silk robe
• Removable waist tie for a flexible fit
• Long Sleeves
• 22 momme 100% high-quality mulberry silk
• Suitable for daily, travel, honeymoon, vacation, spa, wedding party or other parties, etc.
• OEKO-TEX Standard 100
In the early morning, I was always a bit busy, wearing a silk robe, playing with flowers and plants at home. A day full of rituals is decorated with beauty and comfort, so that a good life starts in the morning.