Lacey Stitching Cropped Silk Camisole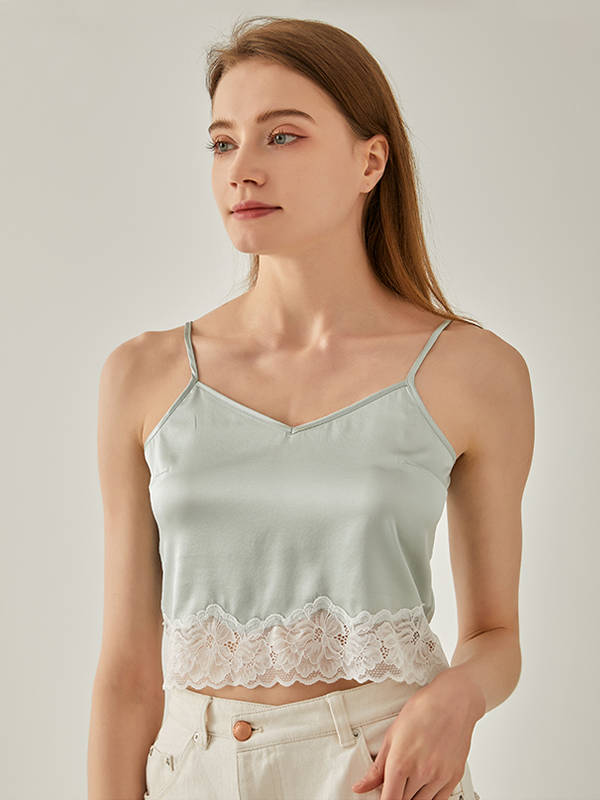 Lacey Stitching Cropped Silk Camisole
• 100% mulberry silk camisole
• Adjustable double straps
• Silk

panties

are available to complete the look
The camisole that made of real silk, not only has a good wearing effect but has the function to build distinctive and healthy skin and disease of prevention and cure.
The silk fabric is smooth and soft, exerting a subtle massage effect on the skin, absorbing and helping to remove sweat and secretions from the skin, keeping the skin clean.
Mulberry silk material
↓
Silk is the best material for people with sensitive skin or skin diseases.
=
Water 1.40% + Ash content 1.14%

+ Ether soluble extract 0.26% + Fiber 0.39% +
Protein 97.34 %
↓
Similar to human skin, it's rich in 18 amino acids that are good for you.