Men's Silk Bikini Underwear 3-Pack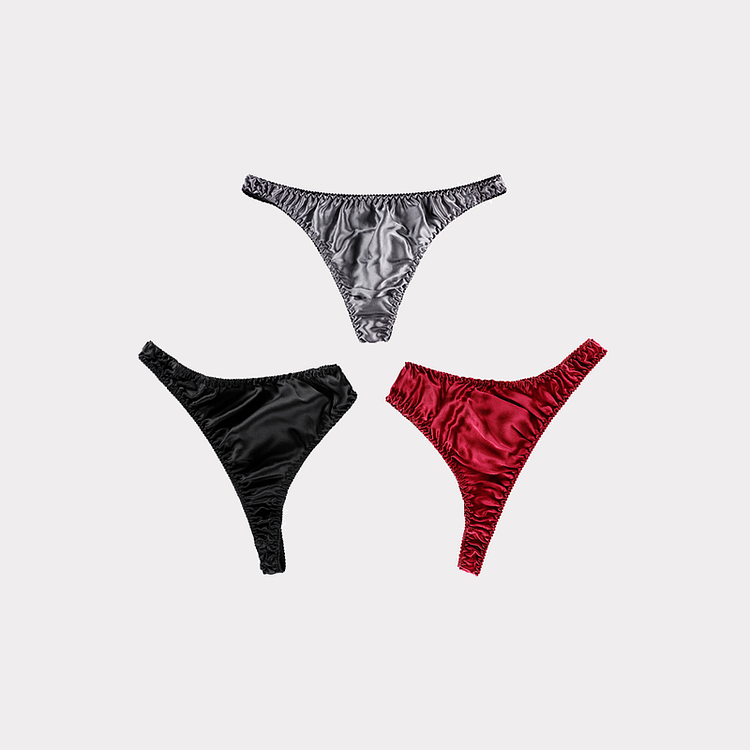 Men's Silk Bikini Underwear 3-Pack
Men's silk lingerie | Men's silk bikini underwear
• Low waist
• 100% mulberry silk
This men's silk bikini underwear is made of pure silk, which is soft, breathable, silky, smooth and absorbent. You feel almost naked. The low-waisted silk thong underwear makes it invisible under the pants. Men's silk thong briefs are perfect for pairing with dress pants and sports shorts, and are also better for changing out at the gym. It provides more coverage at the front.