Sexy Lace Stitching Silk Panties 4-Pack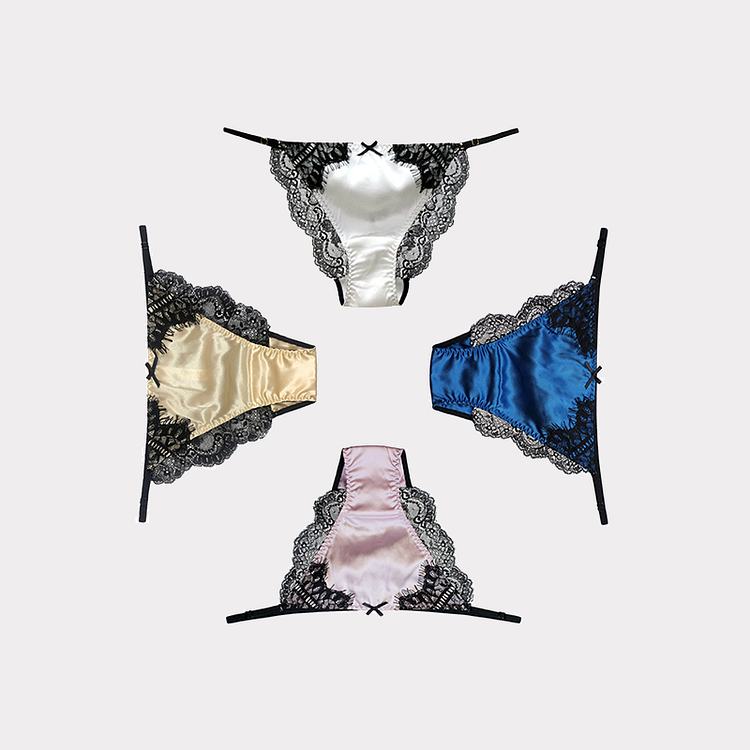 Sexy Lace Stitching Silk Panties 4-Pack
• Women's silk lingerie | Silk panties
• Low waist
• Suitable for waistline 60-80cm/24-31in, hips 80-102cm/31-40in
• Antibacterial and breathable
• 100% mulberry silk
Silk panties are extremely hygroscopic, because the amino element in them is called fibrin, and because of their​​​​​​​ porosity, it is easy to distribute water. It can maintain a certain amount of moisture in the skin at room temperature so that the skin is not easy to dry. Especially in summer, mulberry silk can help you dissipate heat in your body and absorb sweat on the surface of your body.