Silk Blouse Fashion Casual Women's Solid Style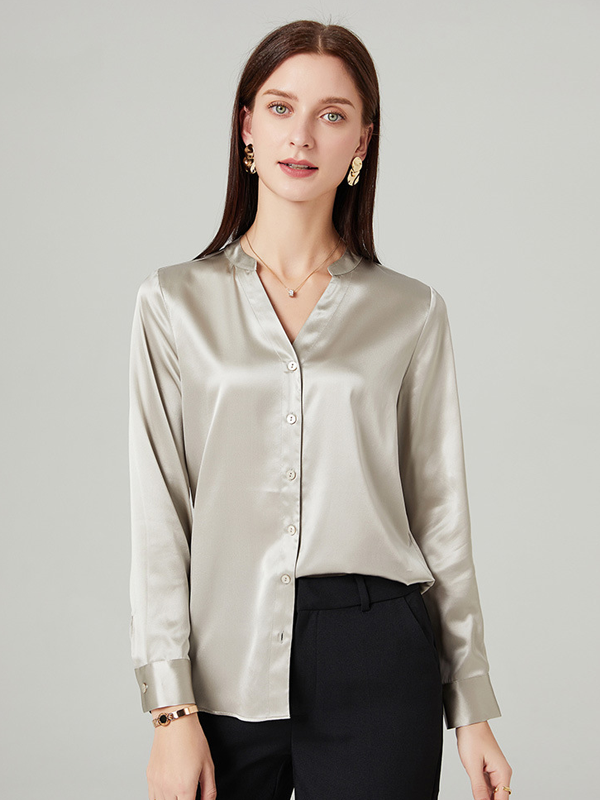 Silk Blouse Fashion Casual Women's Solid Style
• Silk clothing | Silk top | One-piece silk blouse
• V neck
• Button closure
• Long sleeves
• 92% mulberry silk + 8% spandex
• OEKO-TEX Standard 100
Silk feels naturally soft and smooth. It is close to the skin and cannot be matched by any fiber. Known as the "fiber queen", the second skin of the human body, it can truly make people's minds and bodies get the best care and enjoyment.