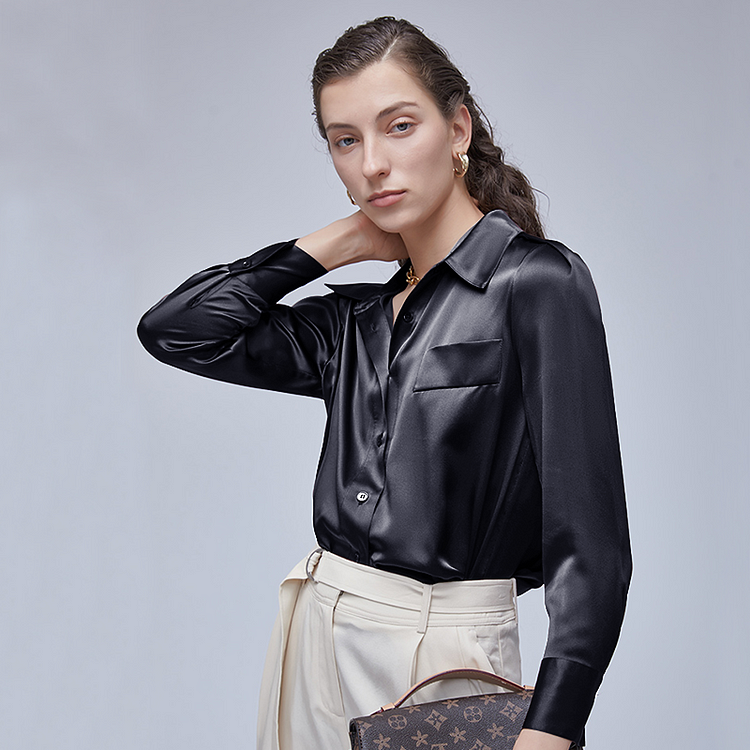 • Silk clothing | Silk tops for women | One-piece silk shirt women
• Lapel collar
• Button closure
• Long sleeves
• 100% mulberry silk
• OEKO-TEX Standard 100
Women's silk shirts are everyone's favorite in spring and summer, and everyone deserves one. The style of the shirt is capable yet elegant and handsome. The purple silk shirt has side fake pockets for a more relaxed and casual feel. 100% silk shirts are made of high quality mulberry silk fabrics. You should have one in your wardrobe.