Silk Travel Suit 3 PCS Eye Mask Slippers Storage Bag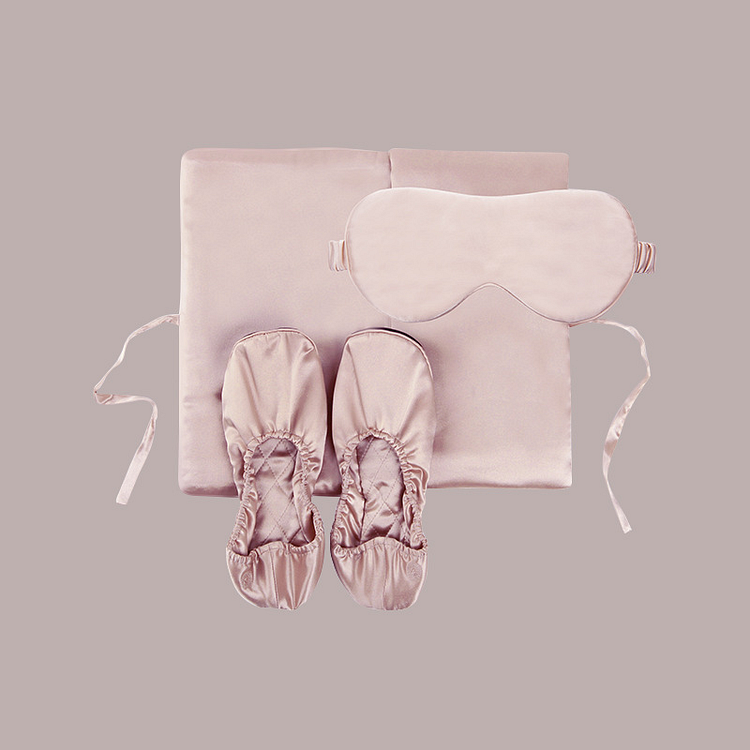 Silk Travel Suit 3 PCS Eye Mask Slippers Storage Bag
• Travel | Silk travel suit 3pcs
• Eyemask+slippers+storage bag
Traveling can make people physically and mentally happy, and don't let the fatigue of long journeys affect your good mood to appreciate the beautiful scenery along the way. The silk travel suit series is made of soft mulberry silk fabric. Whether it is a good eye mask, soft-fitting shoes, or a light and comfortable small pillow, you can let the fatigue of the journey disappear and relax.