Silk U-shaped Pillow Hooded Cat Type Travel Style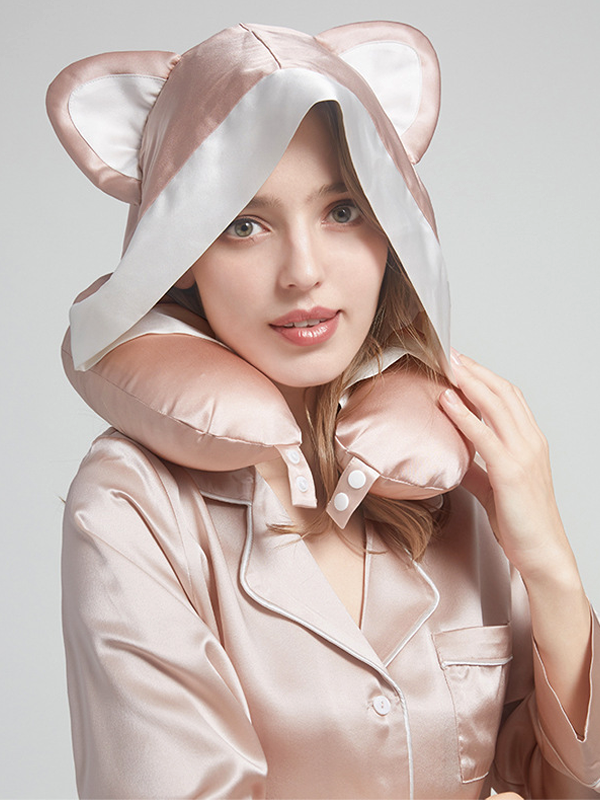 Silk U-shaped Pillow Hooded Cat Type Travel Style
• Silk accessories | Silk u-shaped pillow
• 45*36*9cm
• 92% mulberry silk+8% spandex
• Filling composition is 100% polyester memory foam
This U-shaped pillow is made of silk material to improve the quality of sleep. The big hat can help block the external light source. It looks good and you deserve it.