Women's Luxury Silk Shirt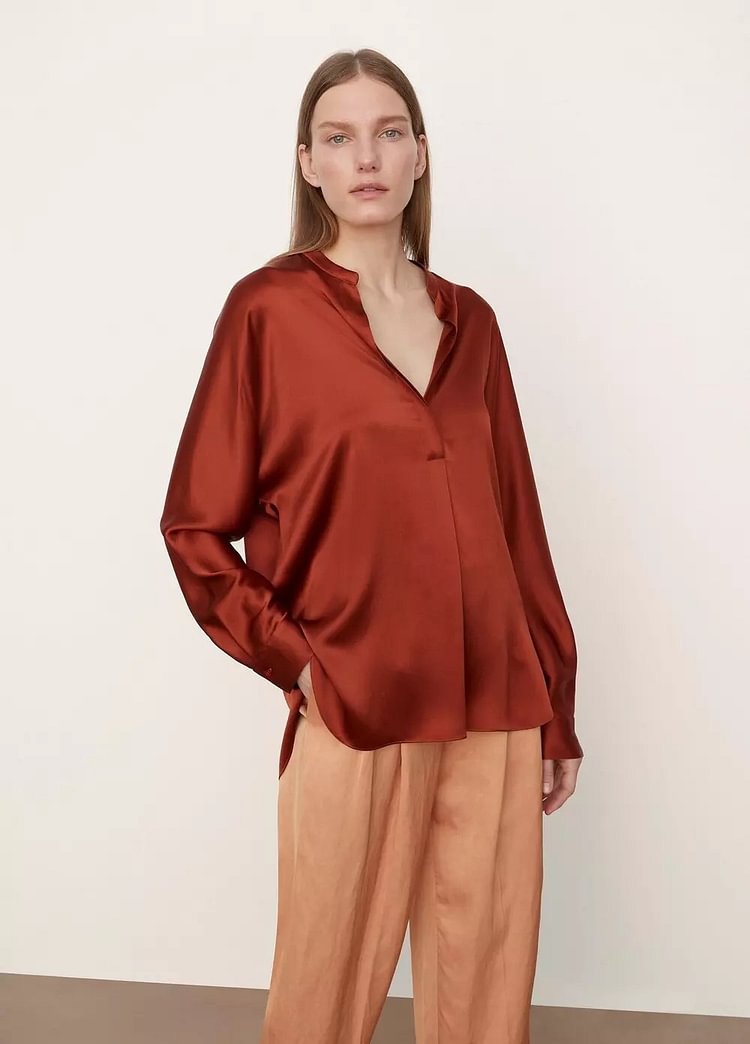 Women's Luxury Silk Shirt
• Silk Shirt | Silk Clothing
• V neck
• Pullover
• Long sleeves
• 100% mulberry silk
The pearly sheen of a luxury silk shirt brings sophistication to life. The basic color system, set off the skin white and translucent. The V-neck silk shirt has a natural opening and extends out of the sexy collarbone, with an elegant temperament.